D3 TAR
DECONTAMINANT AGAINST TAR, GREASE AND ASPHALT.

D3 is a degreaser for oily residues, tar, asphalt and waxes. Its innovative formula seizes and eliminates road pollution without leaving residues or scratches that should then be corrected by polishing processes. With its unique formula, cleaning will allow better adhesion of the coating molecules, ensuring more durable protection.
Description
DIRECTIONS FOR USE
Use it pure to treat surfaces with tar or heavy contamination. Wait for the product to react (2-5 minutes) and rinse with plenty of water or treat it again with a damp microfibre cloth until it is removed completely. In case of stubborn dirt, repeat the operation.

WARNING
Do not apply the product on hot surfaces and do not allow it to dry.

CONSUMPTION
100 ml/machine.

| Packaging | Box | Code Item |
| --- | --- | --- |
| 500 ml | 6 pcs | 79293 |

DATA SHEET
Click here to download the data sheet

RESELLERS MAP AND DETAILING INNOVACAR CENTERS


SYMBOLS LEGEND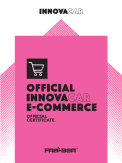 E-commerce where you can buy Innovacar products.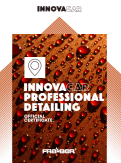 Innovacar detailing center.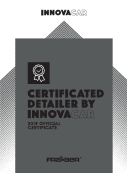 Innovacar certified detailing center.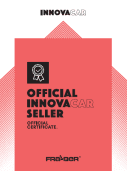 Point of sale where you can buy Innovacar products.