A1 ALL IN ONE
CUT&POLISH: REMOVES DEFECTS AND GIVE HIGH GLOSS DEFINITION.

All in one is quick and easy, designed for those looking for a all-in-one product. Its advanced technology offers excellent performance to remove scratches and oxidation combined with a low level of dust and an incomparable finish without marks and hologram effects.
Description
DIRECTIONS FOR USE
Apply a small portion on a medium-hard orange pad of a rotary (or roto-orbital) polisher. Start with 800 rpm and increasing up to 2000 rpm. To obtain a superior shine and remove the swirls, simply continue the treatment. Remove the product with a microfibre cloth.
| | |
| --- | --- |
| Packaging | 500 gr |
| Box | 6 pz |
| Code Item | 79185 |

DATA SHEET
Click here to download the data sheet

RESELLERS MAP AND DETAILING INNOVACAR CENTERS


SYMBOLS LEGEND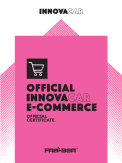 E-commerce where you can buy Innovacar products.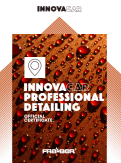 Innovacar detailing center.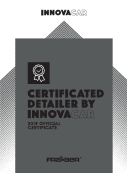 Innovacar certified detailing center.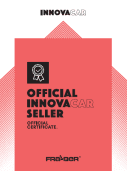 Point of sale where you can buy Innovacar products.