F1 FORCE ONE
HEAVY CUT COMPOUND: REMOVES SEVERE DEFECTS.

Latest-generation regenerating abrasive paste. Its formula with highly effective micro-abrasives quickly and easily removes deep scratches, signs of acid rain and oxidation whilst leaving the paint looking new and clean.
Description
DIRECTIONS FOR USE
Apply a small portion on a hard white pad of a rotary (or roto-orbital) polisher. Start with 800 rpm and increasing up to 2000 rpm. Remove the product with a microfibre cloth. For remove hologram effects we recommend continuing with Polish Up.
| | |
| --- | --- |
| Packaging | 500 gr |
| Box | 6 pcs |
| Code Item | 79186 |

DATA SHEET
Click here to download the data sheet

RESELLERS MAP AND DETAILING INNOVACAR CENTERS


SYMBOLS LEGEND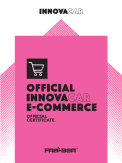 E-commerce where you can buy Innovacar products.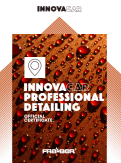 Innovacar detailing center.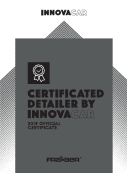 Innovacar certified detailing center.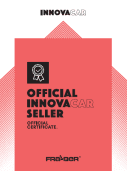 Point of sale where you can buy Innovacar products.